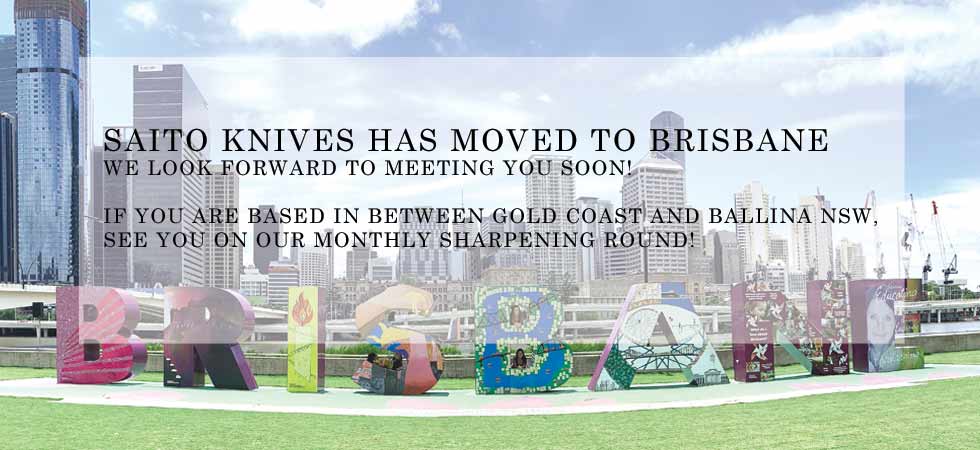 Dear customers,

Hope everyone had a wonderful holiday season and are back into the routine or enjoying the change of the new jobs, school etc.

What's new for SAITO KNIVES??
We have moved from Lennox Head to Aspley, north side of Brisbane this January !!

It was a big move for us as we were so used to the quiet lifestyle by the beach but we are now settling in to the new location nicely.

Please note that there are some changes for sharpening service pick up and delivery time in some areas due to the relocation.

Some of the changes are:

For Northern Rivers :
We now do sharpening round approximately once a month basis with one week turnaround.
( Currently Thursday pick up and following Thursday delivery. We have loan knife upon request . )

Details of the round will be updated on our website's Sharpening service page, Instagram and Facebook.

We apologise for the inconvenience caused and for the longer waiting.

For Brisbane:
Now we are much closer to you!!
Please contact us to arrange drop off/ pick up time.

Hope it works with everyone and hope to see you soon!!