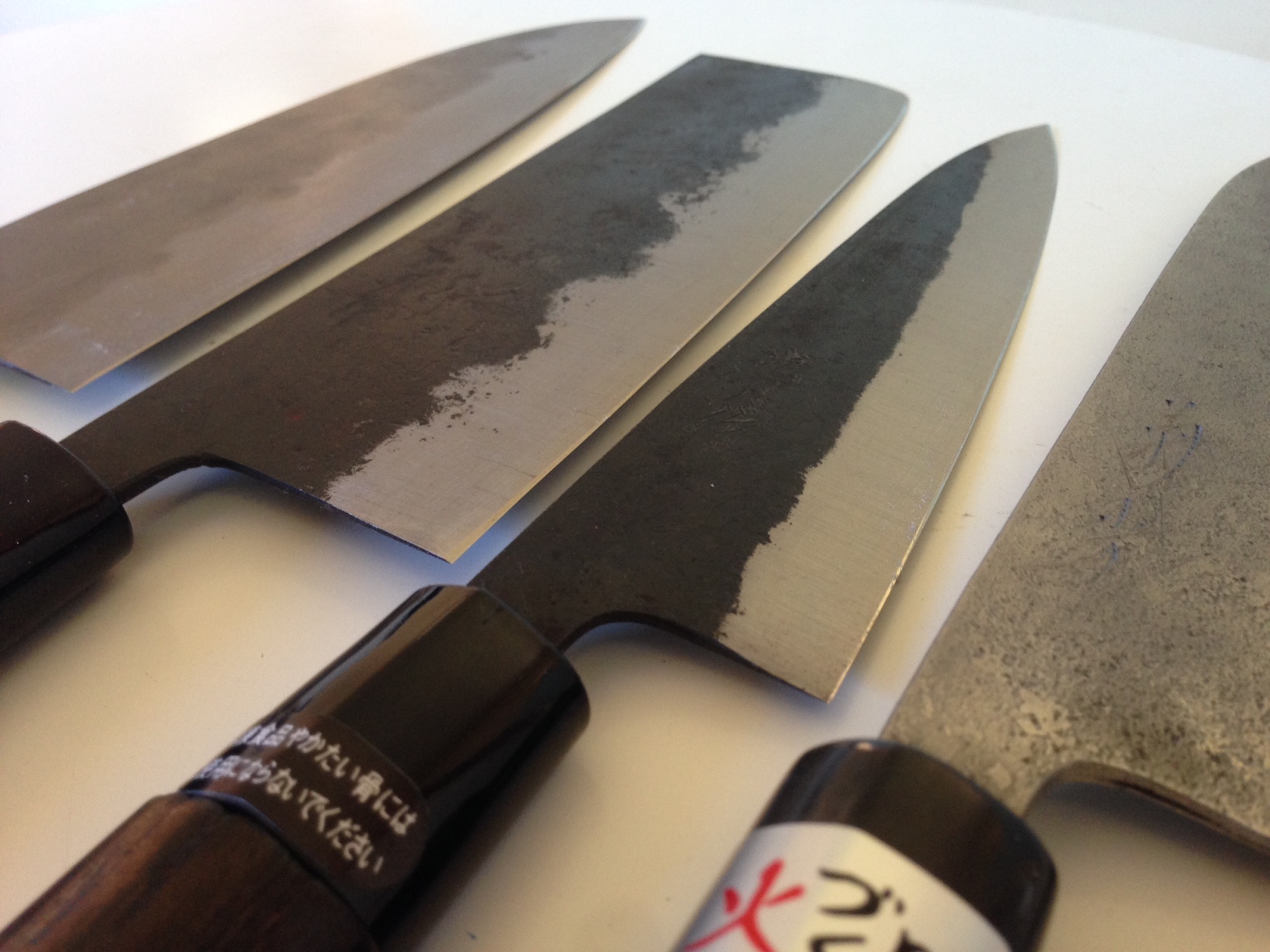 There are trends in knives like everything else and I am curious to see what style of knives come big next.
If you walk around outside or flicking through the websites, you will notice that so many trends for say, fashion, hairstyles or food come and go.
Dining in restaurants and cafes for instance, almost every dish come with micro herb sprouts scattered. I think the trend started about 7-8 years ago?
About a decade ago, a lot of restaurants would used soft shell crabs but they have now disappeared completely.
In Surfing industry, there were single fin, twin fins then thruster. It went further like 5 and 6 at one stage then calmed down to 3 but 4 fins are reviving again lately.
For knives, there was a massive all-stainless steel knife boom then came Damascus trend.
It is amazing to see that almost every place I visit, chefs carry Global and Shun, Ran, Kasumi etc etc Damascus knives.
Thanks to the well planned promotions from big makers, people believe that all Damascus knives are hand forged and folded multiple times to make the layers.
On the other hand, I see quite a few people getting bored of these fashion knives and are seeking more towards actual professional knives. It's like a beginner traveler comes to Japan stays in hotels on their first and 2nd visit but then want to stay in old Ryokan inn and sleep in Futon to experience more real Japan.
Now after a decade of shiny Damascus and all-stainless trend, My guess is that people 's needs go back to classic, dusty, rugged real handmaid knives.
If they come under the spotlights, however, I don't know how we or makers can keep up with the demand as I know proper knife smiths can't go through large quantities.
There will be more and more so called " Handcrafted in Japan'' products coming in to the market…
You wouldn't have a clue how many sales emails I get from non-Japanese manufacturers claiming that they make the materials for Japanese makers.
Soon, I will have to travel to Japan more in search for artisan knife smiths who make knives with traditional methods but look at the bright side. I can go around Japan and eat all the beautiful regional food and maybe Sake too?