KIKUMITU SANTOKU Hammered Finish Stainless Steel 170mm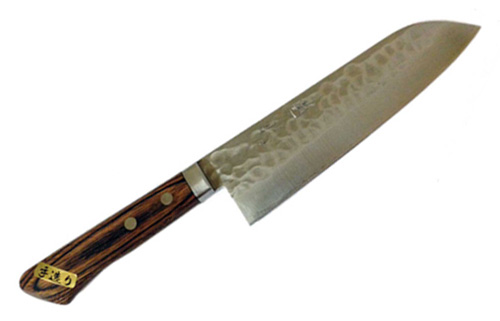 We are glad to introduce our new line up KIKUMITSU.
KIKUMITSU is a small artisan knife maker from Chiba, just an hour or so east of Tokyo by train. They pride themselves by forging knives using traditional methods and skills that was used for sword making in the past. Their handcrafted knives are well balanced, easy to maintain and most importantly stay sharp.
The blade has unique, beautiful hammered finish that prevents ingredients from sticking to the blade.
More products from KIKUMITSU are coming soon.