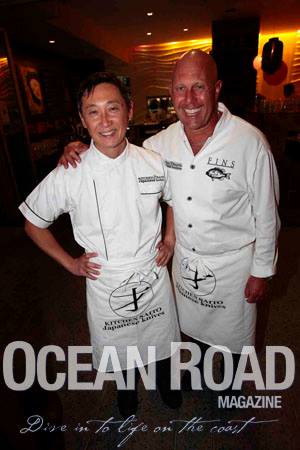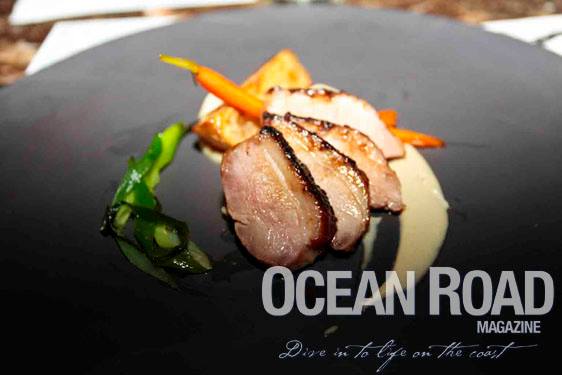 FINS and SAITO KNIVES hosted a food focused Japanese dinner event of 6 course degustation with matching Sake on 12 th July 2014. Steven Snow ( Snowy ), owner chef of Australia's iconic seafood restaurant and I share great passions for seafood ( My dream at age of 4 was to become a fisherman. ) and we had been talking about making the event happen for a while.
Even retired from being a commercial chef, I still can't help thinking about cooking and it was such a fun to create menus etc. The hardest thing, however, was that since I am a knife man now and haven't been cooking for years, it was difficult to get the feeling back. Back in Japan, I was taught from a Tempura chef to dip a finger into fryer oil to check the temperature but now I can't even touch hot plates out of dishwasher. When sharpening, my mind and views are set on the knife I sharpen but if you are cooking, you have to think and pay attention for 5 things at the same time. Luckily, I had a lot of help from Snowy, Morgan and all the crews from FINS. The event was a great success and I would like to say a massive thank you to all the guests, Steven and Morgan Snow, Fins' staff, producers, suppliers and everyone involved.
After the event, I was an empty shell for 2 days and now I am quite happy to go back to my quiet sharpening palace.