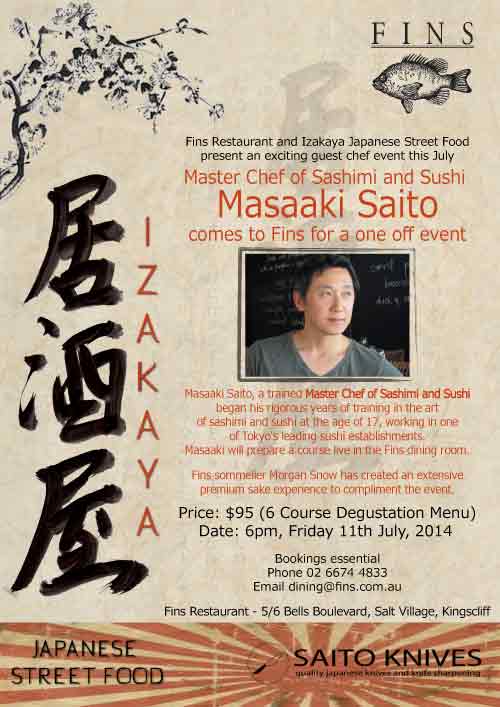 Masaaki and Snowy, owner chef of Australia's iconic seafood restaurant, FINS are working together now for one off Japanese dinner event on 11th July Friday.
It will be 6 course degustation and there will be beef, prawns, duck and off course, sushi.
Please contact FINS RESTAURANT on 02 6674 4833 for enquiry.
Hope to see you at FINS soon!