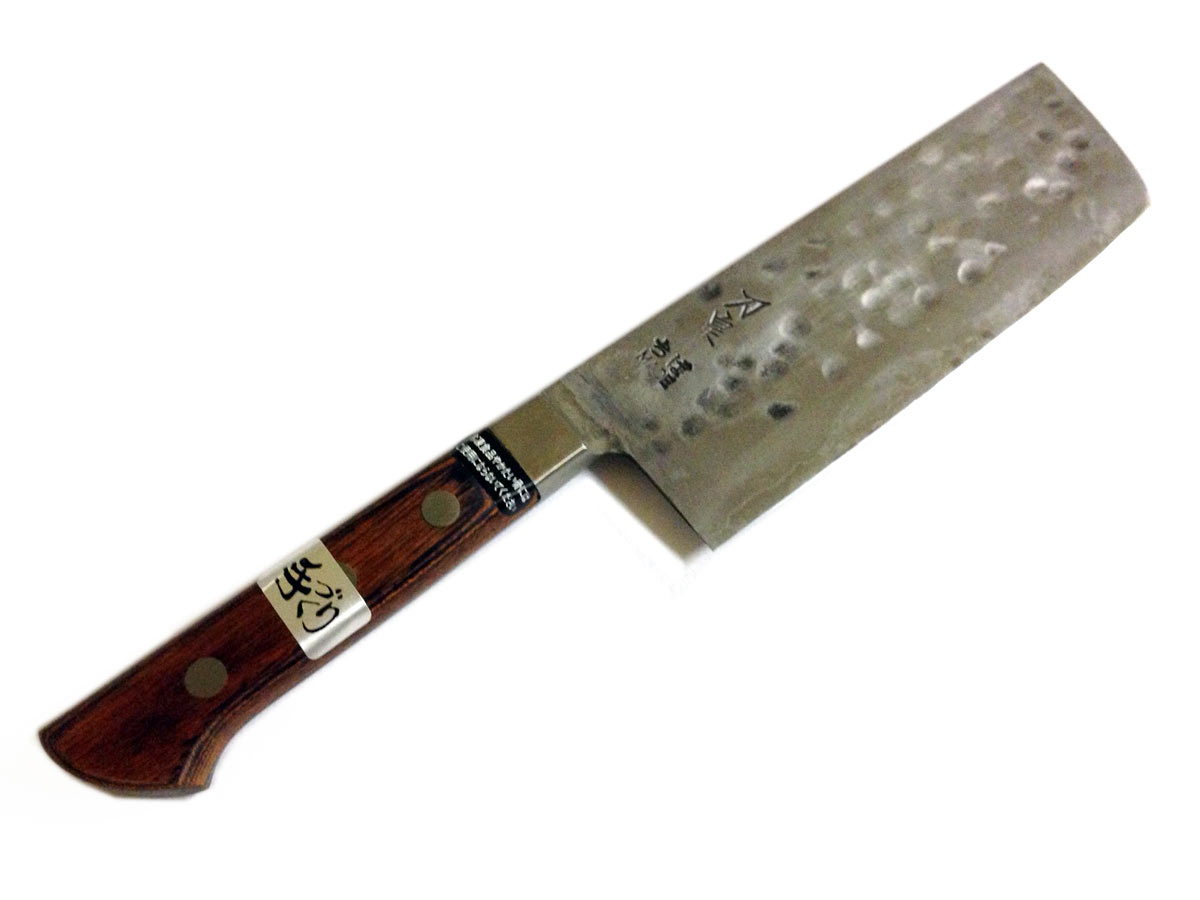 Gokoo Nakiri Tsuchime 165mm Carbon steel cladded in stainless $230
Masaaki and SAITO KNIVES are glad to introduce the new Nakiri ( Vegetable knife ) from Gokoo.
Nakiri translates to " Vegetable cutter " and as the name suggest, it shows amazing performance when used for Fruits & Vegetables.
Its wide surface makes it super easy to slice, shred, dice and do all sorts of knife works. The blade has unique, beautiful hammered finish that prevents ingredients from sticking to the blade. The blade is thin and tapers out to double bevel shape. The core Yasuki white 1 carbon steel is cladded in stainless steel to make the maintenance easy while keeping the sharpness of carbon steel edge. In fact, once you experienced the sharpness and long durability of carbon steel, it is hard to go backwards. Finely sharpened carbon steel edge just simply perform too well. This knife is rustic and has a good balanced weight.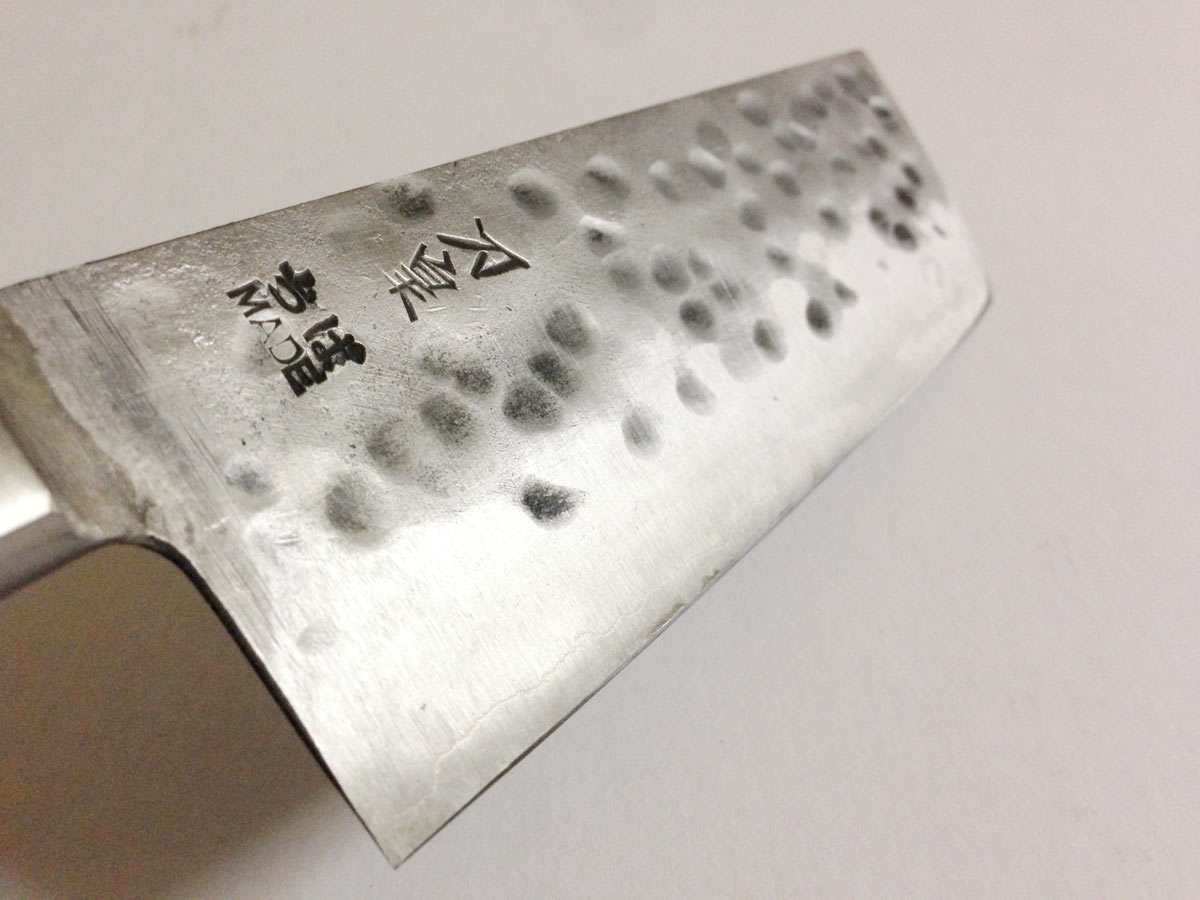 Each knife is hand sharpened and edge mirror polished before being despatched. Mirror polished edge is surprisingly sharp and blade stays sharp for long time. 
Please note that core carbon steel edge line would rust if not maintained properly. Please wash and dry completely and store in dry place after use. A gray coat of patina forms over the carbon steel edge and it is perfectly normal, harmless and to protect the blade from rust. 
This product is handcrafted. Length, weight, colour and shape may be slightly different from knife to knife.
Gokoo is a small artisan blacksmith in Chiba prefecture, east of Tokyo. Gokoo is one of the only few makers that does all the process of knife making from forging to handle making on site. Knives from Gokoo are listed as Chiba prefecture's traditional crafts. In the past from Edo era to the post WWⅡ, there were many skilled blacksmiths in the region, however, other areas like Seki or Sanjo started manufacturing knives with bigger set ups to supply more for cheaper, market has shifted too and as a result, many local knife makers decided to close their business. Gokoo has gained high reputation especially in the industry by following the traditional methods of knife making specially developed in the region. Beautifully rustic knives have gone through 30 different steps until finish and each knife has slightly different looks which you can only see in handcrafted knives.
| | |
| --- | --- |
| Total length | 300mm |
| Blade length | 165mm |
| Weight | 215g |
| Blade width | 55mm |
| Blade thickness | 2mm |
| Blade | Yasuki Shiro ( white ) 1 core cladded in stainless |
| Handle | Pakka wood |
| HRC | 60 |